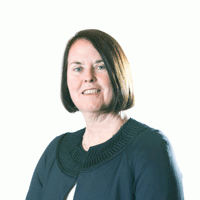 B.A. Economics, University of California at Santa Barbara—1977
J.D., University of San Diego School of Law—1980 (magna cum laude)
Extern to the Honorable J. Clifford Wallace, United States Court of Appeals for the Ninth Circuit (1979-1980)
Law clerk to the Honorable William B. Enright, United States District Court for the Southern District of California (1980-1981)
AV Preeminent® rating, Martindale Hubbell®
About Karen Rooney Law
Karen Rooney Law delivers legal services with the sophistication of a large firm and the efficiency and cost-sensitivity of a small firm. Ms. Rooney's team includes contract professionals in the legal and related fields for cases that require more depth.
Karen A. Rooney
Karen A. Rooney has over 30-years of litigation experience, 25 of those representing employers in suits brought by current and former employees. She has defended employers faced with discrimination, harassment, and retaliation claims, tort claims, including fraud, wage and hour claims, class action claims, and other employment-related claims. Ms. Rooney has also prosecuted and defended claims for trade secret misappropriation and related claims including tortious interference with contract and business advantage and has obtained potential workplace violence injunctions. Ms. Rooney's litigation experience also extends to commercial litigation including business torts, securities litigation, shareholder derivative claims, real estate transactions and contract disputes.
Ms. Rooney's extensive trial and arbitration experience sets her apart from her peers. This depth of experience enables Ms. Rooney to quickly assess the factual and legal issues in in a case and make early recommendations to her clients about how to proceed. In the event chance a case goes to trial/arbitration, the client need not look for "trial counsel." Ms. Rooney has taken numerous cases from the early investigative stages through trial, often with favorable results for employers. Ms. Rooney has obtained defense verdicts in retaliation, age discrimination, race/national origin discrimination and sex harassment cases.
As employers have increased their use of arbitration agreements, Ms. Rooney has moved a number of cases from the civil courts to arbitration and has successfully represented employers in over 30 arbitration hearings. The arbitrated cases included age and other discrimination claims, reduction-in-force claims, commission claims, wrongful termination/breach of contract claims, sexual harassment claims, disability discrimination claims, and claims against broker-dealer employers.
Ms. Rooney advises and counsels employers about numerous aspects of employment law including minimizing the risk of litigation before employment decisions are made, responding to wage and hour claims, the proper handling of disabled employees and related claims, family/medical and workers' compensation leave issues, employment policies and handbooks, responding to demand letters and labor issues.
Ms. Rooney conducts investigations into workplace issues including claims of harassment, discrimination, retaliation and disability accommodation issues. She trains managers and employees about workplace issues including discrimination, harassment and retaliation and the avoidance of employee claims.
Ms. Rooney has served on the Board of the Los Angeles County Bar Association Attorney Referral Service and has volunteered as a mediator with both the Bar Association and the Los Angeles County Superior Court.
Ms. Rooney has received an "AV Preeminent®" rating from Martindale Hubbell® which is based on the evaluation of her peers and the judiciary. According to Martindale Hubbell®, an AV Preeminent® rating is a testament to the fact that a lawyer's peers rank him or her at the highest level of professional excellence.